ABOUT a1805
This brand was created by Akazawachoyo Co., Ltd., which was established in 1805 (during the Bunka era in the Edo period) as carpenters and craftsmen specializing in temples and shrines, and has continued to develop its techniques for over 200 years while upholding traditional craftsmanship.
Several generations ago, the carver Asajiro developed new products with a progressive spirit, and created the foundation for the "frontier spirit" which forms our corporate culture today. We specialize not only in scent-related products, but also in carpentry (as represented by furniture making), metalworking, and assembly. Our strength lies in our ability to handle numerous materials to finish a product.
Now, over 210 years since our establishment, we have launched the brand "a1805", combining the "a" from our founder, Asajiro, with our year of establishment, 1805, in order to change the way we express the traditional techniques we have upheld until now, and present it to the world under the theme of "Creative Traditional". We will present products that design life styles in various scenes in life to the world, while upholding Japan's proud techniques and traditions.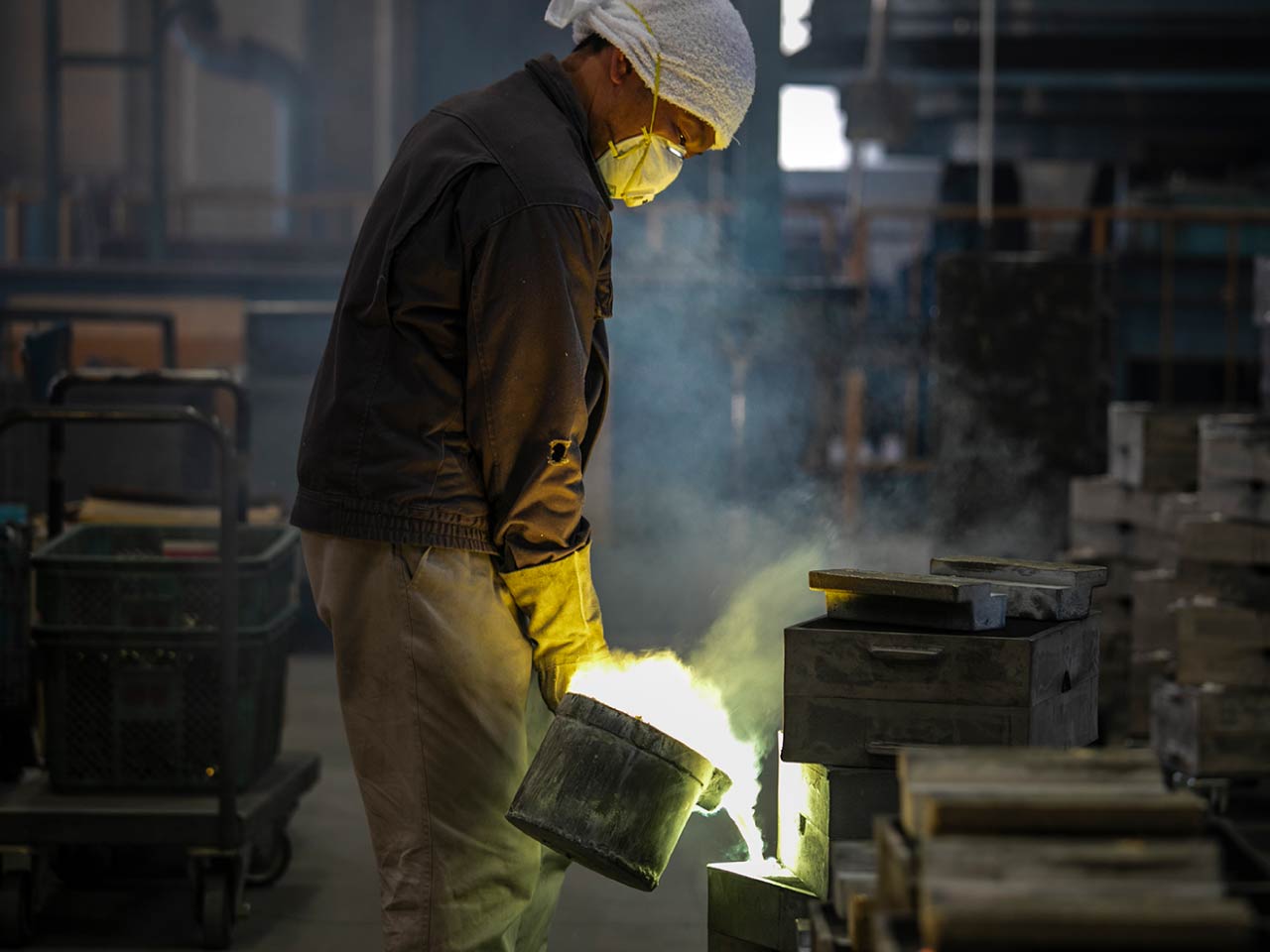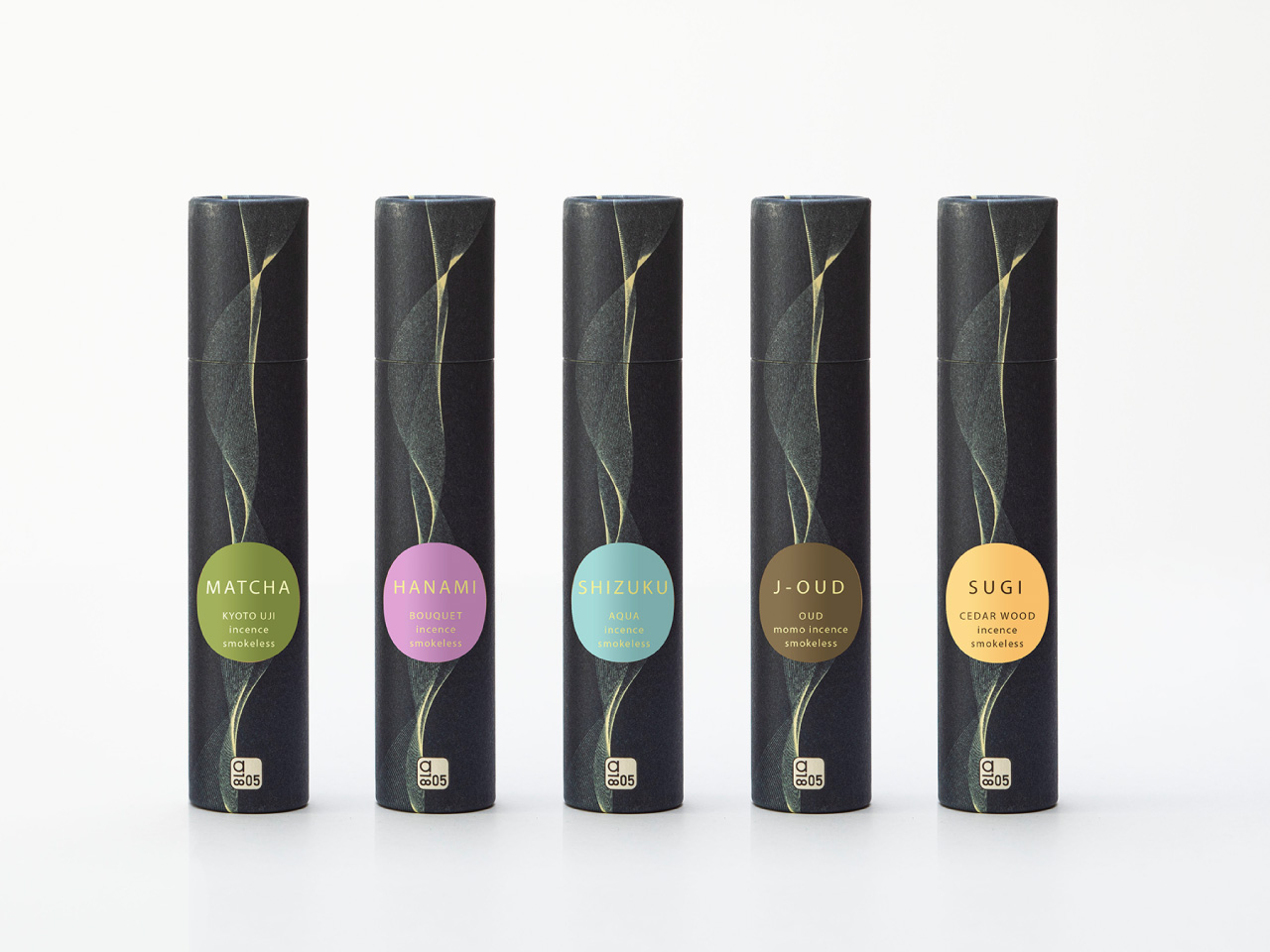 INCENSE
The incense sticks from a1805 offers a lineup of scents that are unique to Japan, but fit into modern life.
The five Japanese scents of MACHA, SUGI, SHIZUKU, OUD and HANAMI have been created by blending distinctive essences with natural peppermint oil and traditional Chinese medicines such as sandalwood, borneol, and cloves.
Enjoy these refreshing scents anytime, anywhere; a few minutes in the morning, a few minutes in the afternoon, after you return home in the early evening, and in your bedroom.
MATCHA

Matcha offers a refreshing sweetness, the bitter scent of green tea brought out by natural perfumes using generous quantities of matcha from Uji, in Kyoto.
SUGI

Japan is mostly covered with cedar and cypress forests. For centuries they have been carefully managed and no tree is aimlessly felled. Inspired by the spicy fragrance of a cut and dried cedar tree, Sugi incense reveals notes of woods, moss, carnation flower and cinnamon.

Top: Cinnamon, Cilantro, Nutmeg
Middle: Borneol, Carnation
Base: Amber, Moss, Clary Sage

SHIZUKU

Shizuku incense recalls a morning walk on a misty and cool forest. A drop of water slides onto a wet leaf, vacillates, disappears. Woody and musk scents blended with amber tones of violet, fresh orange and ylang ylang.

Top: Orange, Ylang Ylang, Melon
Middle: Violet, Muguet
Base: Musk, Woods
J-OUD

A dry reminiscence of fall. A tribute to ancient Japanese plant medicine. From J-Oud incense remains warm notes of woods, sweet amber and fresh scents of balsam.

Top: Fresh Floral
Middle: Ryukyu, Camphor
Base: Woody Amber, Sweet Balsam

HANAMI

Experience the ephemeral explosion of cherry blossoms perfume. During Hanami, each flower bloom all at once and Hanami incense recalls this volatile gorgeous scent. We imagine a garden where fresh notes of green leaves are combined with floral tones of rose, iris and a white musk soft fragrance.

Top: Rose Leaf
Middle: Rose, Iris, Muguet
Last: White Musk, Amber, Sandalwood
INCENSE TRAY

Dimensions: W100×D23.5×H9mm
Material: copper

INCENSE TRAY S

Dimensions: W132×D24×H5mm
Material: copper

INCENSE HOLDER

Dimensions: W18×D18×H4mm
Material: copper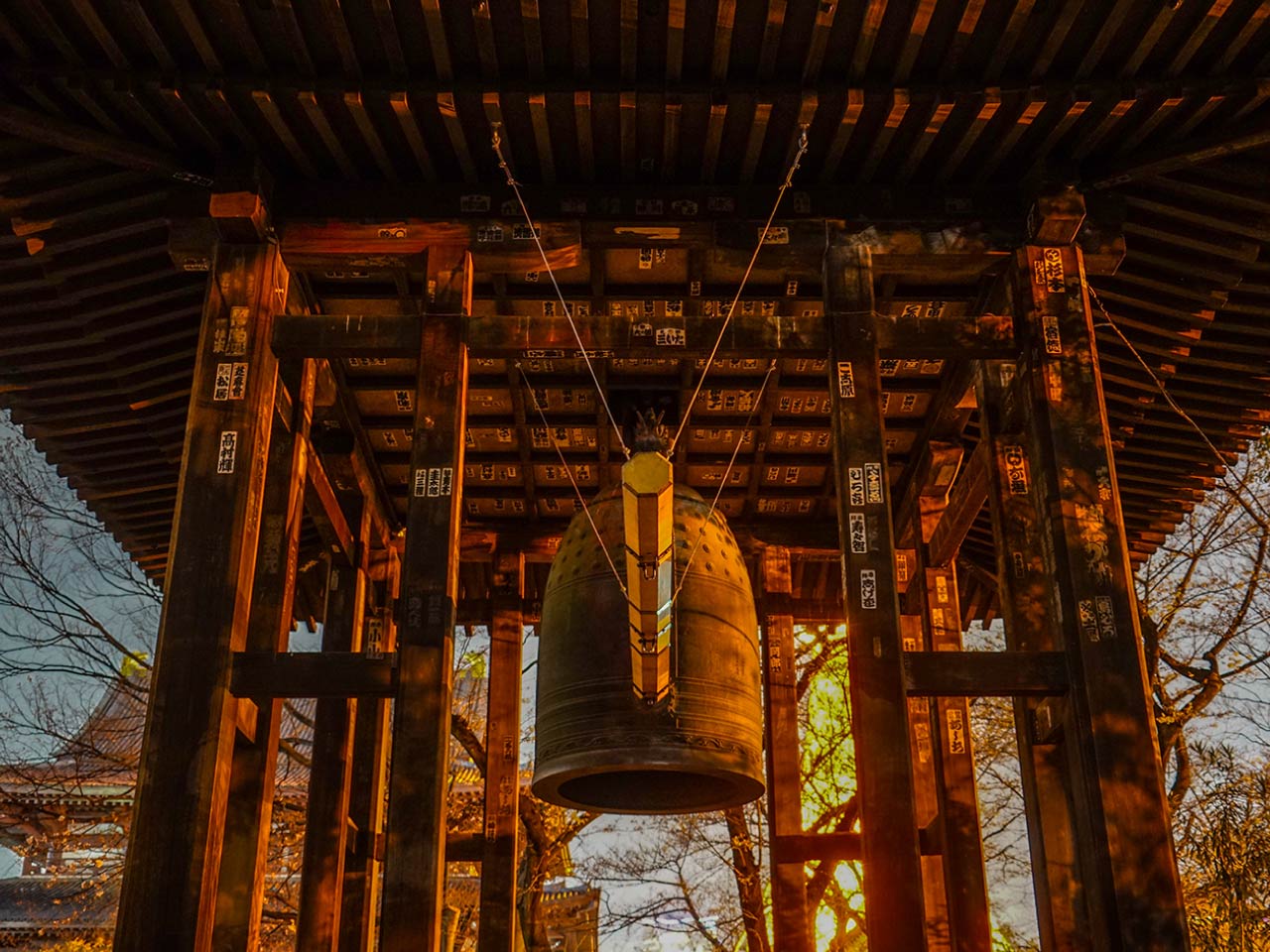 KEEN, THE NEW BELL
* Scheduled to begin sales in December 2019
Bells hold a special meaning in Japan. For thousands of years Japanese people developed an affinity with their sounds and today bells are still considered as a symbol of protection. Huge bells with a deep timbre are used in temples to get the attention of the gods. Parents attach bells to their children's geta shoes to ward off evil spirits. In the ancient times, bells were also an instrument to get attuned to nature's sounds. Furin bells let you aware of a change in the whistling of the wind. As each model owns a unique tone, resonance and vibration Japanese bells are usually identified by the sound they produce – "garan garan", "chirin chirin", "rin rin" –
Keen bells bring this heritage to contemporary usages with a quiet and sophisticated design. They fit as well on a desk, a counter or a door and invite you to blend their sounds in your life.
KEEN-D

A micro size bell. As a doorbell, it can be attached to the wall.

Dimensions: W71xD55xH70mm
Material: copper, walnut wood

KEEN-L

A small desktop bell. You can play a bright and deep sound by a gentle tap of the hand.

Dimensions: W77xD60xH110mm
Material: copper, walnut wood

KEEN-S

A micro size bell. You can enjoy the beautiful sound by a single finger pressure.

Dimensions: W81xD50xH70mm
Material: copper, walnut wood
CRAFTMANS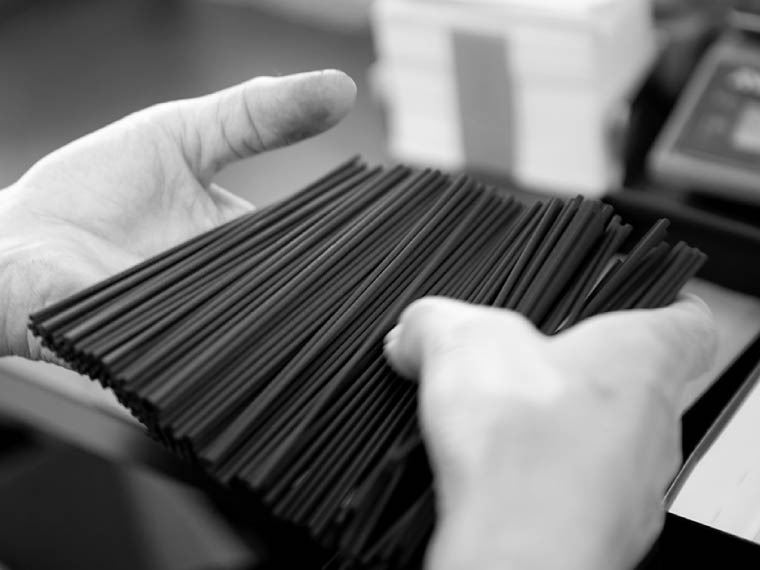 a1805 CEO
NOBUSHIRO SHIBATA
DESIGN
QURZ INC. /
TAKUMI SHIMAMURA